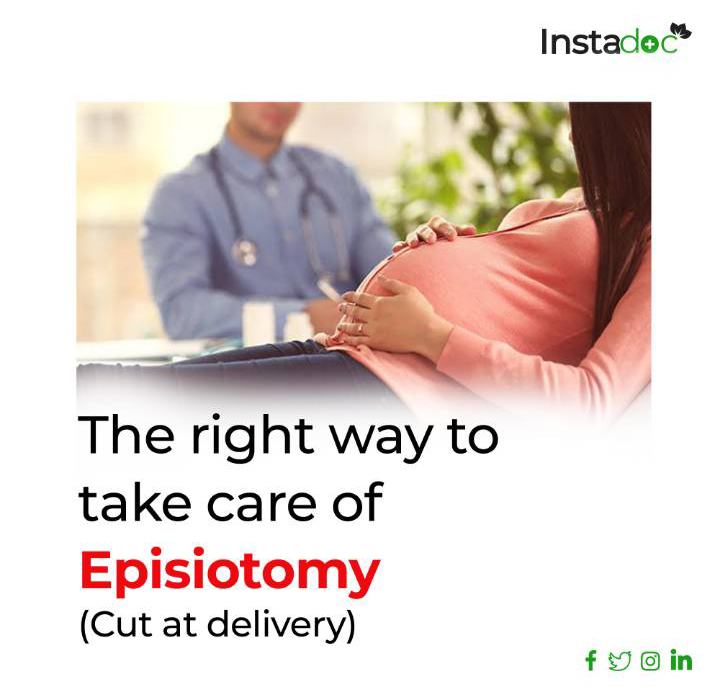 THE RIGHT WAY TO TAKE CARE OF EPISIOTOMY (CUT AT DELIVERY)
4 months ago
0 Comments
Maternal and child
THE RIGHT WAY TO TAKE CARE OF EPISIOTOMY (CUT AT DELIVERY)
Typically, a 'cut at vaginal delivery is referred to medically as EPISIOTOMY.
It is one of the things many women fear at a vaginal delivery.
When it eventually happens, they are soon faced with the realities of how to take good care of the wound so they can ' have their lives back ' asap. Some people are advised to sit on HOT WATER, while some are asked to avoid contact with the bowl they sit on, and so on.
All of these are WRONG!!!
WHAT IS THE RIGHT METHOD THEREFORE?
Let us look at the RIGHT method in a step- wise fashion.
Get a bowl that you can sit IN and pour some WARM OR TEPID water, about half way in the bowl. DO NOT USE HOT, COLD OR STEAMING WATER.
Sprinkle salt in the water, just enough to taste salt in the water.
Add a drop or two of disinfectant, such as Dettol or Savlon.
Sit in the bowl, allowing the water to come in contact with the perineal area FOR AT LEAST FIVE(5) MINUTES.
Get up from the bowl and clean gently with a clean dry towel or pad. Do not rub the wound surface.
DO THIS THREE TO FOUR TIMES DAILY OR AFTER EACH TIME YOU USE THE BATHROOM OR TOILET.
CONTINUE the above steps daily until complete healing has taken place.
Avoid under wears that would irritate or apply tension on the wound.
If you notice any of the following however, consult your doctor.
If there is an offensive discharge from the wound,
If healing hasn't taken place after two weeks;
If there is swelling around the wound.
Note
If you use HOT water, your wound may break down and may require a re- suturing.
Did you find this post useful? Please Leave your comments below.