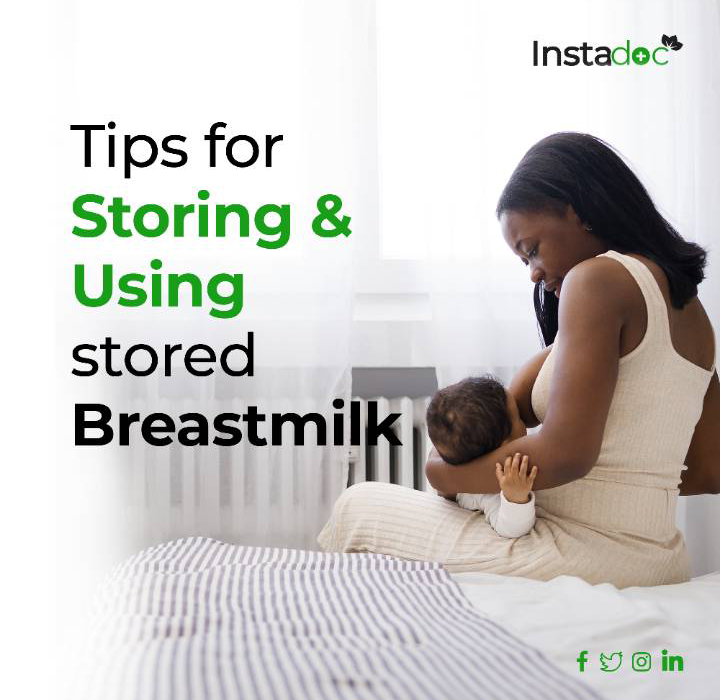 TIPS FOR STORING AND USING STORED BREAST MILK
4 months ago
0 Comments
Maternal and child
TIPS FOR STORING AND USING STORED BREAST MILK
After expressing breast milk, the mother can feed it to the baby right away or save it for later.
Fresh breast milk has the highest quality.
If the breast milk must be saved, the mother should do the following:
1. Use either a glass or hard plastic container with a large opening and a tight lid to store breast milk.
2. Use a container and a lid that have been boiled for 10 minutes.
3. Write the time and date the milk was expressed on the container before storing.
4. Store 60 to 120 ml of milk in one container, enough for one feeding, so as not to waste breast milk.
5. Store the milk in the COOLEST PLACE POSSIBLE.
STORING BREAST MILK:
- AT ROOM TEMPERATURE
At 19 to 22 °C, up to 10 hours
At 26°C,up to 6 hours
If it is hotter than 26°C, only 1 to 2 hours
- IN A REFRIGERATOR
At 4°C, up to 24 - 48 hours
- IN A FREEZER
If the freezer is insidea refrigerator (temperature may differ due to door opening frequently), up to 2 weeks
In a separate deep freezer at -18°C, for up to 3 months.